It's true: Allen Craig is still doing it for Torty, even in Game 7 of the World Series. Craig's lofty opposite-field home run, his second in as many games and enough to give the St. Louis Cardinals their first lead of the night against the Texas Rangers, was just enough to renew the most impressively in-character of the Cardinals' World Series memes for one more night. 
↵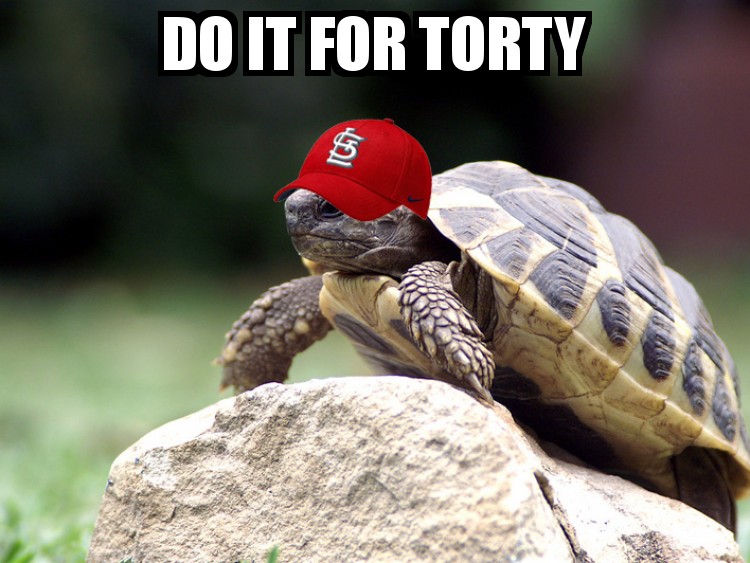 ↵
It's difficult to say whether any turtle has ever had more done on his behalf than Torty, who has successfully keyed an incredibly improbable September rally and several improbable postseason wins just by being alive and living somewhere on Allen Craig's property. 
↵
The Rally Squirrel might have made the biggest national impact, but Torty, St. Louis's favorite, knows how to pick his spots—he's stuck to Twitter and the dugout, rather than giving national interviews and doing that ill-advised crossover-rap video with Paula Abdul. 
↵
So here's to you, Torty, and a few more innings of what the kids call doing it.